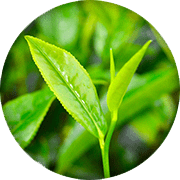 GREEN TEA
Green tea flushes out toxins from the skin, helps heal blemishes and soothes the complexion. Its anti-bacterial agents suppress acne-causing bacteria and help regulate hormonal imbalances. It also possesses potent anti-inflammatory properties that help reduce the redness and inflammation.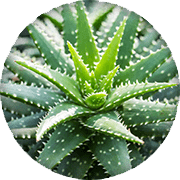 ALOE VERA
Aloe Vera supplies skin cells with more oxygen and it strengthens the tissues, improves cell elasticity and helps better skin hydration. It also has benign and reviving effect on the scalp and is good for restoring and maintaining a healthy and beautiful hair.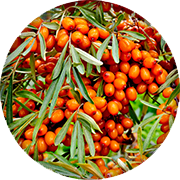 SEA BUCKTHORN
Sea buckthorn is well-known for its healing and rejuvenating effects on the skin. It's a great natural cleanser and exfoliator. It can also help heal burns, cuts, wounds, sunburn, rashes, and other types of skin damage. Using sea buckthorn oil daily helps slow down the signs of aging by nourishing the tissues in your skin and body.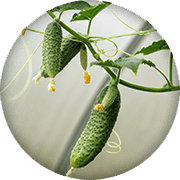 CUCUMBERS
Cucumbers are a source of several compounds that fight inflammation and aging, including cucurbitacins and cucumerin. Cucumbers contain vitamin C, an antioxidant. They also have plenty of vitamin K, also an antioxidant, which fights dark circles under the eyes.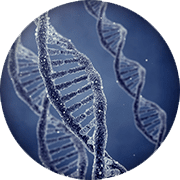 LUTEIN
Lutein has far more specific skin health and age-related benefits, namely increasing your skin's hydration and elasticity. Unlike beta-carotene, lutein doesn't convert to Vitamin A in the body, but it has powerful antioxidant benefits. As an antioxidant lutein helps reduce harmful free radicals that contribute to cell damage.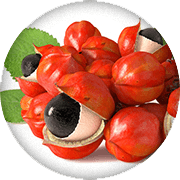 MANGOSTEEN
Mangosteen is a powerful immune system stimulator. In addition to that, it has significant anti-acne effects and benefits the skin by protecting it from premature aging caused by the sun's UV rays.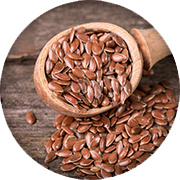 FLAX SEEDS
Flax seeds are loaded with omega-3 fatty acids, especially alpha-linoleic acid, which gives your body oils that keep your skin soft and clear, with just the right amount of moisture. Flax seeds benefits include weight loss, lowered cholesterol levels.