COLLAGEN
Collagen is undoubtedly the most significant protein in the human body. Collagen is directly responsible for the health of the joints (elasticity, strength), bones, muscles, and circulatory system. It represents more than 80% of the skin composition and therefore it is of major merit for the good skin type, its elasticity, and strength. With the advancing age, the production of collagen decreases. The skin is relaxed and the first signs of aging appear - thin lines and wrinkles.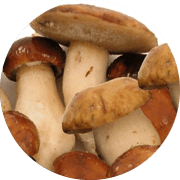 SHIITAKE MUSHROOMS
Shiitake mushrooms have many benefits for the body as a whole. They are very rich in vitamins, minerals (magnesium and potassium), zinc, iron, phosphorus and more. They act as a powerful antioxidant and support the skin. They also help blood circulation, digestion, and metabolism, as well as being a good source of energy for the body.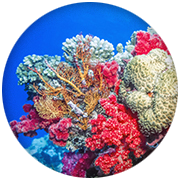 CORAL CALCIUM
Coral calcium is a salt derived from fossilized coral reefs. It naturally contains magnesium, calcium and trace minerals. Coral calcium helps neutralize body acidity (low pH) in a positive manner. Scientific research has found that one of the contributing factors to a longer lifespan is the intake of such minerals.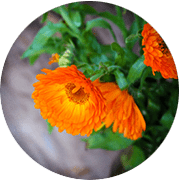 CALENDULA
Calendula has a high content of flavonoids, chemicals that act as antioxidants in the body. Calendula is beneficial in reducing inflammation and promoting wound healing. It is used to treat a variety of skin diseases and is effective in the treatment of skin ulcerations, eczema, juvenile acne, and dry phthiriasis. It works to protect the eyesight, postpone the early period of atherosclerosis process.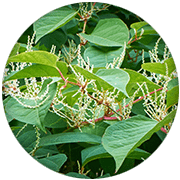 JAPANESE FALLOPIYA
Japanese Fallopia is used as one of the main sources of resveratrol. It contributes to cardiovascular health, as it reduces the inflammation in the arteries and helps prevent the oxidation 'bad cholesterol'. It is also a powerful antioxidant and is used as a protection against age-related problems.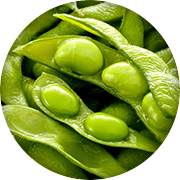 SOY
Soy stimulates the metabolic processes, the central nervous system, heart activity, the suprarenal capsules, the thyroid and the reproductive glands. Reduces the risk of cardiovascular complications. Regenerates the skin, slows the aging process and helps lessen the appearance of wrinkles. Soy relieves menstrual symptoms without negative effects to the uterus.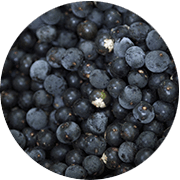 ACAI BERRY
Akai berry contains many proteins and amino acids and is considered to be s powerful immune stimulator and antioxidant. It helps improve metabolism and the burning of body fat, and additionally, normalizes the function of gastrointestinal tract. It also supports blood circulation and regulates the levels of cholesterol and blood sugar.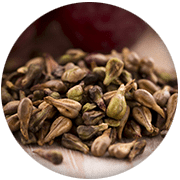 GRAPE SEEDS
Grape seeds have an incredible antioxidant potential with its flavonoid phytonutrients. They help the body produce glutathione, which is the master antioxidant that protects DNA and strengthens the immune system. Grape seeds protect the skin from UV radiation damage, the blood vessel walls from inflammatory stress and the brain from low oxygen states.