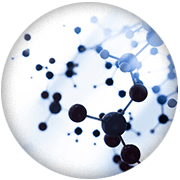 ECKLONIA CAVA
Ecklonia cava is distinguished with the highest levels of phloroglucinol, an antioxidant that suppresses hair loss, especially in periods of stress, helps the general condition of your hair and stimulates its fast growth.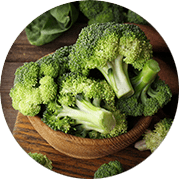 BROCCOLI
Broccoli features amazingly high levels of vitamins В1, В2, B3, B6, А, С, Е and K, beta-carotene, along with iron, magnesium, calcium, potassium, and zinc. Broccoli is beneficial for building a healthy immune system and help release the toxins out of your body.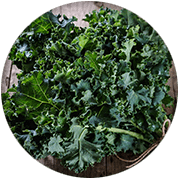 KALE
Kale contains high levels of glucosinolates, which have powerful detoxification properties and ability to support healthy cells. Rich source of antioxidants and phytonutrients for glowing health and wellness. Nourishes the eyes and the skin.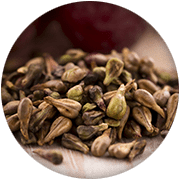 CABBAGE
Cabbage Sprouted Powder contains the B vitamins thiamin (vitamin B1) and riboflavin (vitamin B2). It also contains the minerals magnesium, calcium and potassium, and some vitamin A and vitamin C. Cabbage also contains additional antioxidant compounds, known as indoles and sulforaphane. Antioxidants in cabbage may help fight cancer.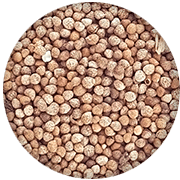 PERILA OIL
Perilla seed oil is a natural source of polyunsaturated fatty acids. Perila seeds are a rich source of alpha-linolenic acid, that is an essential fatty acid in the human body, which is not found in the normal diet.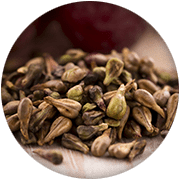 GRAPE SEEDS
Grape seeds have an incredible antioxidant potential with its flavonoid phytonutrients. They help the body produce glutathione, which is the master antioxidant that protects DNA and strengthens the immune system. Grape seeds protect the skin from UV radiation damage, the blood vessel walls from inflammatory stress and the brain from low oxygen states.