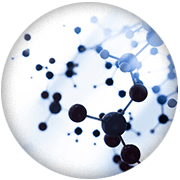 GLUTAMINE
Glutamine reduces catabolic reaction and retains muscle protein, and thus creates best environment for muscle tissue growth and regeneration. Glutamine also increases your ability to secrete human growth hormone.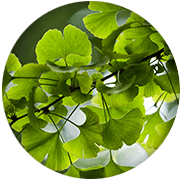 GINKGO BILOBA
Ginkgo Biloba is used for everything from promoting longevity, increasing blood circulation to the brain, relieving the symptoms of asthma and coughs, helping the body eliminate parasites, and increasing sexual endurance.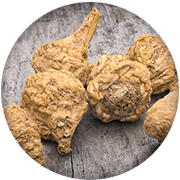 MACA
Organic maca is known for its dynamic natural effects, as they give a big boost in energy, relief from stress and even an increase in libido. Organic maca can add a powerful dose of calcium, iron, magnesium, selenium and seven essential amino acids to your diet.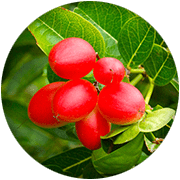 GOJI BERRY
Goji Berry, a natural source of lycopene, has also been called the world's most powerful anti-aging food. Goji berries contain 18 amino acids, which are a superb source of vitamin A and offer more beta-carotene than carrots, a rich source of vitamin C, having 500 times more vitamin C than oranges. Goji berries also contain 21 trace minerals including germanium; a substance rarely found in foods, vitamins B1, B2, B6.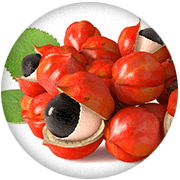 GUARANA
Guarana is used to enhance athletic performance, as a stimulant, and to reduce mental and physical fatigue. It is known as a natural source of caffeine. It acts as a neurostimulant and improves brain function. Guarana enhances strength and endurance, and has a tonic effect on the muscles. Guarana is also used as fat burner, by converting fat into energy that can be rapidly used by the body.



QUINOA
Quinoa is known for its strong anti-irritant, anti-oxidant, and repairing properties. The high amino acid content restores hydration to the epidermis or the cuticle of the hair. Quinoa is used in formulations for all skin and hair types, but is particularly suitable for skin or hair that is excessively dry.