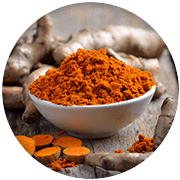 CURCUMA
Curcuma is believed to be derived from India. It is rich in antioxidants and dietary fiber and contains no cholesterol. Not coincidentally, it is often referred to as the "food of the future" or the "spice of longevity". It is used both for medicinal and cosmetic purposes and of course - in cooking as a spice, giving an orange-yellowish color to the food. Curcuma is a powerful booster for the immune system.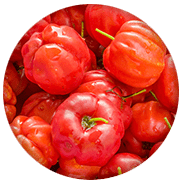 ACEROLA
Acerola (Malpighia emarginata) is a significant source of vitamin C (in the natural form of ascorbic acid) and Vitamin A. It is also important in the synthesis of collagen, a structural component of bone, skin and blood vessels as well as the synthesis of brain chemicals involved in mood regulation.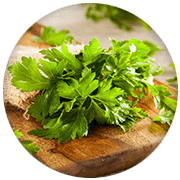 PARSLEY LEAVES
Parsley helps in controllling cholesterol levels. The herb is a good source of minerals like potassium, calcium, manganese, iron, and magnesium. It is also rich in many antioxidant vitamins, including vitamin A, beta-carotene, vitamin C, vitamin E, zea-xanthin and lutein. It is, perhaps, the richest herbal source for vitamin K.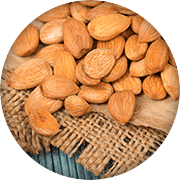 APRICOT KERNEL
Apricot kernels are rich in oils, proteins, carbohydrates and dietary fibre. They are rich in phenols, which are powerful antioxidants that fight free radicals. Apricot kernel is rich in vitamin E (alpha-tocopherol), which is a potent fat-soluble antioxidant. It also contains the potent vitamins B15 and B17.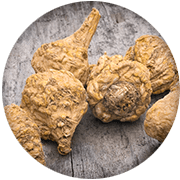 MACA
Organic maca is known for its dynamic natural effects, as they give a big boost in energy, relief from stress and even an increase in libido. Organic maca can add a powerful dose of calcium, iron, magnesium, selenium and seven essential amino acids to your diet.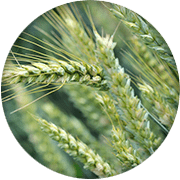 BARLEY GRASS
It contains all the vitamins, minerals, and proteins necessary for the human diet, plus chlorophyll. These include potassium, calcium, magnesium, iron, copper, phosphorus, manganese, zinc, beta carotene, B1, B2, B6, C, folic acid, and pantothenic acid. Barley grass is very rich in organic sodium, which helps digestion.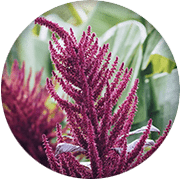 AMARANTH
Amaranth is an ancient plant with numerous benefits to human health. Amaranth has very high protein concentration. Protein is essential for growth and the creation of new cells and tissues. It is also a powerful antioxidant, and is full of calcium and manganese, as well as flavonoids, including rutin, and a significant level of carotenoids and vitamin A.