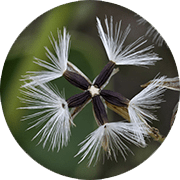 INDIAN PLANTAIN

The soluble fiber found in Indian Plantain (Psyllium fiber) help lower cholesterol. It is used to treat irritable bowel syndrome and other intestinal problems.Psyllium regulates metabolism and promotes weight loss.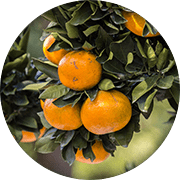 BITTER ORANGE

The bitter orange flower is used for gastrointestinal disorders. It is also used for regulating cholesterol, lowering blood sugar, stimulating the heart and circulation. It helps clean the blood and the liver and is used to treat sleep disorders.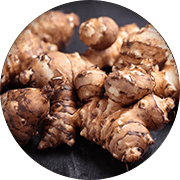 JERUSALEM ARTICHOKE

Jerusalem artichokes are packed with B vitamins, particularly thiamine. Thiamine, also known as vitamin B1,is crucial for the proper functioning of the nervous system and the muscles. It is also needed for carbohydrate metabolism as well as for the production of hydrochloric acid in the stomach.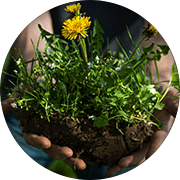 DANDELION ROOT

Dandelion root detoxifies, relieves constipation and soothes an upset stomach. Dandelion has powerful diuretic and liver-detoxifying properties. It also helps in maintaining bone health, skin care and greatly benefits weight.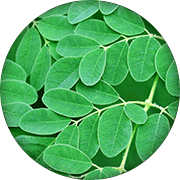 MORINGA OLEIFERA

Moringa leaves are loaded with vitamins, minerals, essential amino acids, and more. Moringa leaves are rich in antioxidants, including vitamin C, beta-carotene, quercetin, and chlorogenic acid. Moringa is one of the most powerful health-enhancing plants.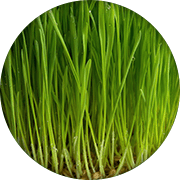 WHEATGRASS

With its full roster of amino acids, enzymes, vitamins and minerals like vitamin K, beta-carotene, iron and calcium, wheat grass juice is a nutritional bomb. Rich source of chlorophyll, a traditional blood cleanser and builder.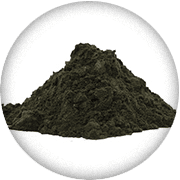 AFA ALGAE

AFA blue-green algae are made primarily of soft proteins and polysaccharides that are easily digested by our intestinal bacteria that in turn then food our blood and cells. AFA are loaded with chlorophyll. AFA are an excellent source of B vitamins including appreciable amounts of vitamins B1, B2, B3, B5, B6, B9 and B12 and give energy, endurance and stamina.