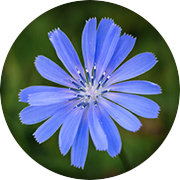 CHICORY
Chicory contains inulin, which is a powerful probiotic. Inulin is not only beneficial for the digestive system, but it also reduces the levels of "bad" cholesterol in the body. Chicory is an antioxidant, and it significantly improves the balance of blood and plasma in the body, which reduces the chances of cardiovascular disease.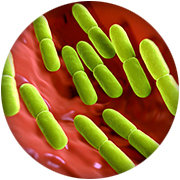 LACTOBACILLUS RHAMNOSUS
Lactobacillus rhamnosus is a probiotic or beneficial type of bacteria. It provides an overall boost to your immune system, acts anti-inflammatory and helps fight intestinal tract conditions, like acidic stomach, for example. L. Rhamnosus also assists in the prevention of urinary tract infections.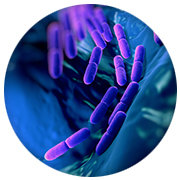 LACTOBACILLUS ACIDOPHILUS
L. acidophilus is the most commonly used probiotic, or "good" bacteria. It creates an unfriendly environment for "bad" bacteria. It is used for treating symptoms of irritable bowel syndrome (IBS) and inflammatory bowel disease. It also improves lactose intolerance and enhances the general immune system.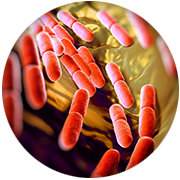 LACTOBACILLUS CASEI
L. casei provide a viable microorganism, which promotes a healthy balance of the microbes living in the intestants. In addition to aiding overall digestive and immune system health, it lowers cholesterol and inhibits the growth of unhealthy bacteria in the intestinal tract.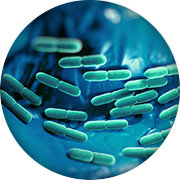 LACTOBACILLUS PLANTARUM
Lactobacillus plantarum is a "superstar" probiotic. L. plantarum creates a healthy barrier in your colon to keep "bad" bacteria from moving into the intestines and entering the bloodstream.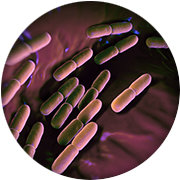 LACTOBACILLUS SALIVARIUS
L. salivarius plays a big role in boosting the immune system and works to keep bacteria levels balanced in the small intestine. It is important for dental health and has a strong antimicrobial effect.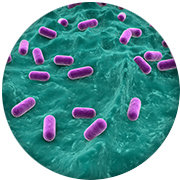 LACTOBACILLUS PARACASEI
Lactobacillus paracasei is key for digestive function, boosting the immune system, and even increase energy levels, as it relieves chronic fatigue syndrome.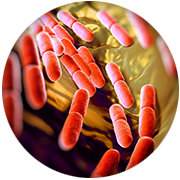 BIFIDOBACTERIUM BIFIDUM
B. bifidum attach to cells in the intestines and protects it against damage from toxins or germs. Probiotics like B. bifidum also produce important vitamins like B12, biotin, and K2.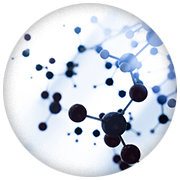 BIFIDOBACTERIUM LACTIS
B. lactis is an integral aspect of supporting overall digestion of all sugars, fibers, and macronutrients. Combined with other probiotics as well as prebiotics, B. lactis works to support proper bowel movements and overall bowel health.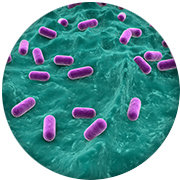 BIFIDOBACTERIUM INFANTIS
Keep your B. infantis levels in balance and enjoy better overall health, an active metabolism, and less discomfort after eating. B. infantis supports stomach health and digestion and also protects the immune system against unwanted bacterial growth in the intestines.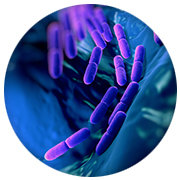 BIFIDOBACTERIUM LONGUM
B. longum reduces gastrointestinal discomfort caused by stress. It has the ability to soothe irritation in the body. B. longum also treats constipation, reduces inflammation in the bowels and prevents high cholesterol levels.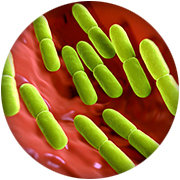 BIFIDOBACTERIUM BREVE
B. breve protects the colon function, alleviates constipation, and reduces gas, bloating, and diarrhea. Additionally, it stimulates your immune system, inhibits E. coli, and suppresses the fungus Candida.